Best Driving training Center in Banasree & Aftab Nagar
Driving is a skill that every driver needs to master. The importance of driving training centre in the process of driving education and improvement of motor vehicle driving is not easy to under-estimate
Banasree & Aftab Nagar Branch
Facilities Of Training With US

Expert Trainers

Hostel Facilities
AC Large Classroom
Job Placement
Driving Certificate

Reasonable Price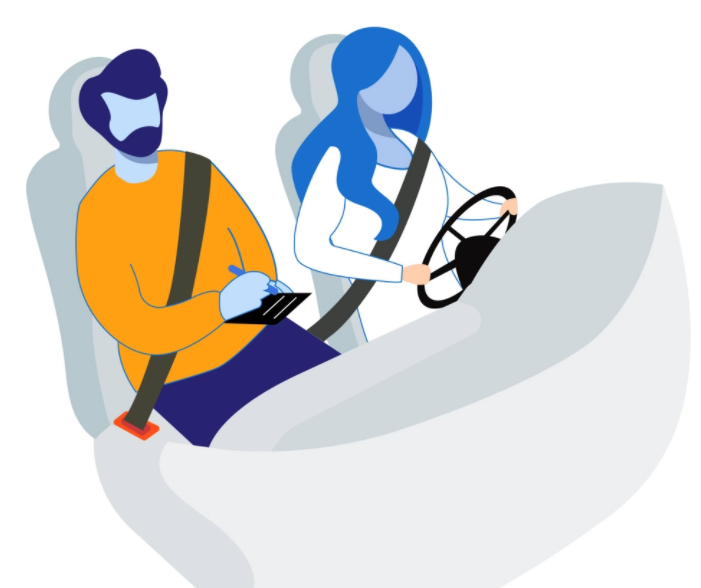 Why we are the best driving training school in Banasree & Aftab Nagar
If you have ever been in Dhaka and were looking for a driving school, you might have come across our website(bddti.com). We are the best driving school in gulshan, Dhaka. We have been providing driving training to students across the Dhaka since 2016
We are a driving training centre that offers professional driving lessons to students of all ages and levels of experience. We provide safe and reliable driving lessons that help students learn how to drive confidently and safely on the roads. Our instructors are highly experienced and trained by the best driving schools in Bangladesh. We provide you with an easy and convenient way to learn how to drive without any hassle or stress.
At Bddti, we offer driving training for everyone from beginners to professional drivers of various types. We provide driving lessons in a variety of locations and at various times. We are the best driving training school in Dhaka because we are committed to providing the best quality service with highly qualified instructors. Our instructors have years of experience and they have been trained by other top schools in the city.
Our instructors are also experienced with teaching people who have no previous experience with driving or any other type of vehicle. They will teach you how to drive safely and responsibly, which is our top priority!
We offer a range of driving courses with an option to tailor your course according to your requirements. Our instructors are also available for private lessons at affordable rates.
We provide driving courses for beginners, advanced drivers, and commercial drivers. Our instructors are also available for private lessons at affordable rates.
We also offer car insurance, maintenance, and repairs for your vehicle as well as a range of other services that can help you improve your driving skills.
What is the importance of driving school?
Driving training schools are important because they provide a safe and controlled environment for learning the skills of driving. In the past, it was not possible for everyone to learn to drive. But now with the many driving schools in different cities, students can learn to drive regardless of their location. It can help you gain confidence in driving and also prepare you for the practical test that is required before getting your driver's license.
Driving training schools provide a good opportunity for students to learn about driving on a bigger scale than a regular driving school. They also provide an opportunity for students to practice driving in different environments as well as on different road types and conditions.
Driving school is a good way to learn how to drive. It helps you to get your driving license quickly and easily. Driving school provides the best environment for learning how to drive.
Driving schools provide students with all the necessary skillsets required to pass their driving test. They also teach them about road safety and what to do in different driving scenarios.
Driving schools are also useful for those who have never driven before or don't have their own car. They provide an opportunity to practice with a professional instructor who can teach you everything from basic traffic rules, emergency braking, and vehicle control in a safe environment.
What are the benefits of attending a professional driving school?
A professional driving school is not just for beginners. They also offer advanced courses for experienced drivers that are looking to sharpen their skills.
A professional driving school has a lot of benefits, such as the ability to learn how to drive quickly, the convenience of learning from experts and the ability to learn on your own schedule.
Driving schools offer a variety of benefits such as convenience and ease-of-use. They can help you learn quickly with expert instructors, who are able to teach you on your own schedule and at your own pace.
And also driving schools can help you learn the skills and techniques of driving safely.Driving schools offer a variety of benefits for students, such as:
A certificate that is recognized by law enforcement
A professional driving training program that teaches you how to drive a car safely and legally
The ability to be tested on your driving knowledge at any time